ABOUT US| KD Print & Media Group
KD PRINT & MEDIA GROUP
…dedicated to providing creative solutions for all your printing, marketing and advertising need.
At KD, we understand that every order, every project, no matter how large or small is your order and deserves the highest level of attention, care and….innovation. That is why the KD Print & Media Group has assembled, under one banner, the resources necessary to provide the range of products and services that will satisfy an ever widening range of customer demands. Starting with its core printing and envelope business, KD has grown into a major regional provider for a complete range of printed goods and custom promotional items. Conveniently located in central New Jersey, KD services a customer base throughout the entire Northeastern US.
And now, KD is ready to host your own personal E-Storefront.  Today's creative solution to what was a logistical nightmare, and KD can help anyone get up in running. Contact us today and find out why we are more than just printing.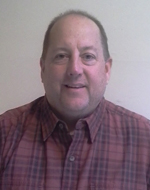 KD Print & Media Group| 7 Mark Road Kenilworth, New Jersey 07033
"WOW! You're good. I didn't expect the 6x9.5 so fast. Thank you!!"  
-- Bruce
"Received them a few minutes ago and they look good. Another good job."
-- Thank you, Ray
"John, Thanks so much for ... the excellent customer service you provide – it is much appreciated!"-- Elly