MY PRINT DEPARTMENT FEATURES| KD Print & Media Group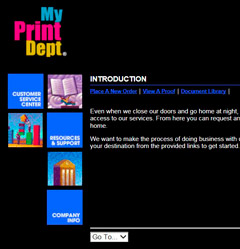 Turn the extensive resources of KD Print & Media into your company's print department.
Create/change orders with a click… anytime… any place.
Submit proofs electronically; review, amend and approve, using the online proofing system.
Repeat orders?? Access history files and initiate and update orders 24/7.
New orders?? Get FAST turn-around on estimates.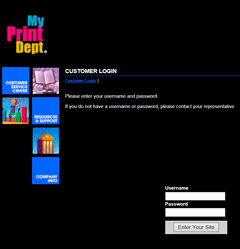 Your account is protected by a secure, encrypted front portal.
Flexible "permission" assignments allow you to control the who, the where and the what within your account.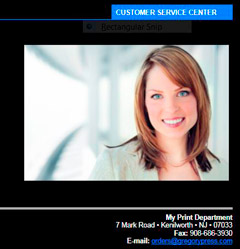 Even then we close our doors and go home at night, we're still just a point and click away.
Our Customer Service Center provides clients with 24-hour access to our services.
From here you can request an estimate, place an order, transfer a file, or review a proof, all from the convenience or your office or home.
"WOW! You're good. I didn't expect the 6x9.5 so fast. Thank you!!"  
-- Bruce
"Received them a few minutes ago and they look good. Another good job."
-- Thank you, Ray
"John, Thanks so much for ... the excellent customer service you provide – it is much appreciated!"-- Elly